As the Tony Mowbray era at Blackburn Rovers comes to a close after just over five years, it's easy to forget that the manager played an instrumental role in recruitment at the football club and brought in players who matched his values of 'integrity' and 'hard-work'.
The gaffer's journey with Rovers saw him bring in 49 players who earned minutes in the first-team, over the course of his Ewood Park stint; some proved to be an instant hit, whilst others took a while to grow into the potential Mowbray (and his staff!) identified early on, with some even becoming a success after departing East Lancashire.
Throughout this article, I shall rank my 'Top Ten Tony Mowbray Signings', covering both, loans and permanent signings. For ease, I'll only be covering players who played at least 20 first-team games under the gaffer.
NOTE: This piece has been written over the course of the 2021-22 Sky Bet Championship Playoffs, and published BEFORE the Final between Huddersfield Town and Nottingham Forest, so some facts and figures may change – mainly those relating to the finalists.
Of course, you might disagree with me – and that's great! – so feel free to drop your list, either below this article in the comments section, or in reply to the article's original tweet!
Thanks for reading! – Zeid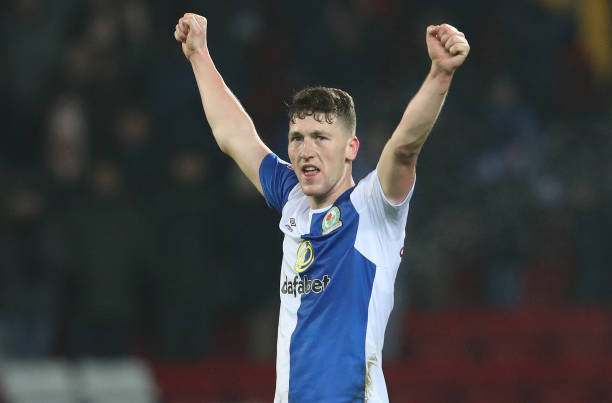 10 – Richie Smallwood
The tough-tackling midfielder starts off this list with a bang; much like how he started off every game in the Blue and White halves of Rovers. Perhaps the most surprising inclusion on this list, Richie Smallwood arrived at the club in the summer of 2017 as an embodiment of everything Tony Mowbray stood for on the pitch, to the point where the manager had almost reincarnated himself as a midfielder within the squad.
The ball-winner, who joined the Blues on a free transfer following his release from Rotherham United, put the much needed 'bite' back into a Rovers side who had spent most of the previous 2016-17 relegation campaign being bullied. Smallwood's relentless tenacity in the middle of the park proved the perfect foil for Rovers to build their attacks from, with the North-East native being the cornerstone that connected the 'soldiers' to the 'artists', as Rovers averaged 2.09 points per game – (according to FBRef) – when the midfielder stepped out onto the pitch.
After dominating during Rovers' sole season in the Third Tier during 2017-18, by playing all 46 league games, racking up 3,878 minutes in the process – (according to FBRef) – before ending the campaign with the most fouls in the division with 97 – along with two goals and three assists – Smallwood would go onto display his single-mindedness in the 2018-19 Championship, by also playing 32 games in the Second Tier, tallying a successful tackle percentage of 66.3% – (according to WhoScored.com) – which proved how intense the step up the football pyramid was.
Smallwood's determination to retrieve the ball back was shown upon his return to the Second Tier of English football as his 'Possessions Won in Midfield per 90' stats show. His only season in the Championship with Rovers saw him regain possession in midfield, 3.7 times per 90 minutes, over the course of 2018-19, which ranked him within the best (joint) 14 midfielders at regaining possession of the ball in the league, according to FotMob. Smallwood's best assets were his recoveries, as shown by the consistency of his tackles, courtesy of FBRef. The tough-tackler was Rovers' joint-third-most successful tackler, alongside then-Southampton loanee Harrison Reed with 41 and behind Corry Evans's 54 and Elliott Bennett's 65.
Mowbray's shrewd operation in the market to bring in his 'soldier' showed, not only the class that both manager and player had, but also the altruistic attitude that Smallwood showed, which helped capture the hearts of the fans in the stands, who watched a player represent their own day-to-day work-ethic, over 90 minutes.
Although Smallwood's game time decreased prior to his release in the summer of 2020, as Rovers adapted to the more agile Championship, the aptly coronated 'King of Ewood' will always remain a fan favourite in East Lancashire – and the song is just a banger, isn't it?!
Rovers Stint: 2017-2020
Rovers Stats: 87 Appearances, 3 Goals, 5 Assists, 26 Clean Sheets in all competitions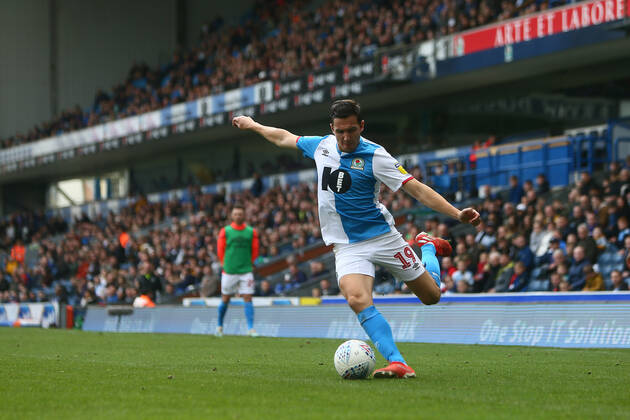 9 – Stewart Downing
He aged like a fine wine, and we were certainly treated to a corker of a campaign from the former England international. After joining up with the squad on a free transfer after his release from Middlesbrough in the summer of 2019, many fans had labelled this move as Downing looking for 'one last pay cheque' before he had even kicked a ball at Ewood Park. Those doubters were soon left to eat their words as Downing's performances proved value for money. Despite being 34-years of age at the time, Downing showed the Ewood Park faithful why there had still been many clubs racing for his signature, before he put pen-to-paper on his deal in East Lancashire.
Whilst Downing tasted defeat on his Rovers debut – a 2-1 home loss to newly-promoted Charlton Athletic – the two-time League Cup winner grew into his surroundings at Ewood Park as he was placed at the heart of the midfielder, allowing his brain to do most of the work, whilst he was offered young, quick legs around him for support. Despite often being deployed either off the left or as part of a deep-lying midfield pairing, the former Liverpool man showed that age was just a number as far as his technique was concerned as his ability not only remained a cut above his teammates, but above most of the rest of the Championship, as well. A further string to Stewart's bow was his positional versatility. Many a time during 2019-20, he was deployed as a left full-back, but despite his deep role, he continued to dominate and dictate games, as he picked holes through opposition defences at ease and linked up with the talent ahead of him.
Despite the chaos and postponements that ensued during the latter part of 2019-20, the fans were still treated to the Boro boy's class and skill on the ball as he perfectly dictated the play to his liking and backed up his performances with the stats to show his quality. Although he returned for a final encore in 2020-21, following the initial expiration of his deal, Downing found it hard to break his way into a more possession-orientated Rovers side – accumulating just two starts – despite the style arguably benefitting his own playstyle, more than the philosophy that came the season prior. The now-retired midfielder proved his worth during his 18-month spell at Ewood Park as he ended his only full season with the sixth-most 'Key Passes' in the division in 2019-20 with 89 – (WhoScored.com) – as well as the second-most number of crosses with 299 – (FBRef).
Downing's stint at Rovers will be fondly remembered, yet this coup again showed off Mowbray's nous in the market, as he not only secured such a reputable name, but an asset that provided deadly ammunition, in the former England international.
Rovers Stint: 2019-2021
Rovers Stats: 62 Appearances, 3 Goals, 10 Assists in all competitions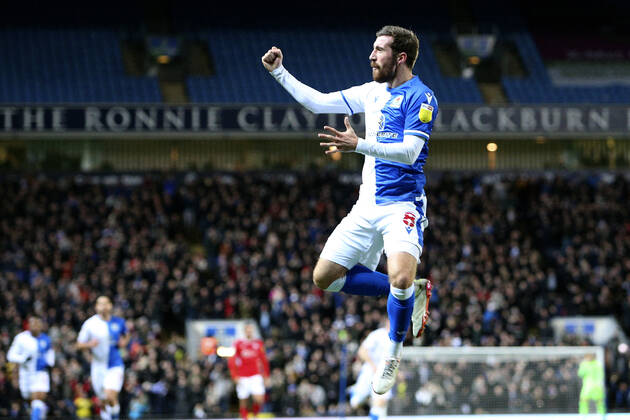 8 – Joe Rothwell
Although the last six months of his Rovers tenure somewhat tarnished the fans' opinions of him, Joe Rothwell undoubtedly has the ability to rattle the top tier of English football, if he manages to find the word that has seen many great names stumble when their team needed them the most – consistency. A fabulous player on his day, Joe Rothwell possesses the ability to take on a whole team on his own and find the back of the net – as he actually did against Sheffield Wednesday in 2020 and against Coventry City at Ewood Park at the start of 2021-22. Sadly, for Joe, his inability to grab games by the scruff of their necks – and the unavoidable fact that is departing on a free transfer – is why he's not ranked higher up this list.
After linking up with Rovers in the summer of 2018 for a small fee – as he was under-24 – following the expiry of his Oxford United contract, Rothwell entered the newly-promoted dressing room on a high after impressing and notching against Rovers in the previous campaign and looked set to take his game to the next level by taking the Championship by storm. With Tony Mowbray highlighting the need for Rothwell to become more 'disciplined' towards his defensive duties, the midfielder certainly grew into his responsibilities as his minutes at Ewood Park accumulated.
The rapid midfielder – who won Rovers' 2019-20 Goal of the Season with a fantastic curling effort against Nottingham Forest – came into his own during his final campaign in East Lancashire as he helped Rovers to the dizzy heights of 2nd place in the division, come the turn of the year, as 2021 became 2022. Whilst Rovers weren't able to maintain their fine form, Rothwell ended the season with the most key passes in the club, which ranked him as joint ninth in the division with 68. Despite finishing joint thirteenth in the league for successful dribbles, he was the second-most active dribbler in the side, behind a certain Chilean forward, with 75 total dribbles throughout the campaign just gone. Of the 75, he was successful 52 times, which puts his success percentage at a healthy 69.3%, which is just over 20% more successful than Rovers' South American striker, according to WhoScored.com.
Rothwell's dribble success showed throughout the four years he was at Rovers, as none of his teammates who lined up alongside him for a similar period of time, were able to match his successful average output of 68.9%, with the closest challenger (who had been at Ewood for at least three years since Rothwell arrived), 21.2% away from the departing midfielder, for successful dribbles over the period.
Whilst his numbers on the move coupled with his speed made him a dangerous asset for Rovers on the transition throughout his four years at the club, he was unable to really deliver when it mattered the most, which is why, as mentioned earlier, he doesn't find himself higher on this list.
Though his time at Ewood arguably ended sourly, Rothwell proved one of the more successful and shrewd Mowbray signings, as the – now former – boss proved that there was a wealth of untouched talent within the Third and Fourth Tiers of English football that – in Mowbray's words – needed 'polishing' before proving their worth to a side.
Rovers Stint; 2018-2022
Rovers Stats; 161 Appearances, 11 Goals, 18 Assists in all competitions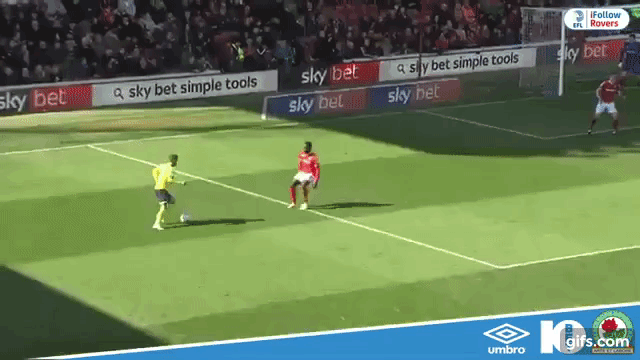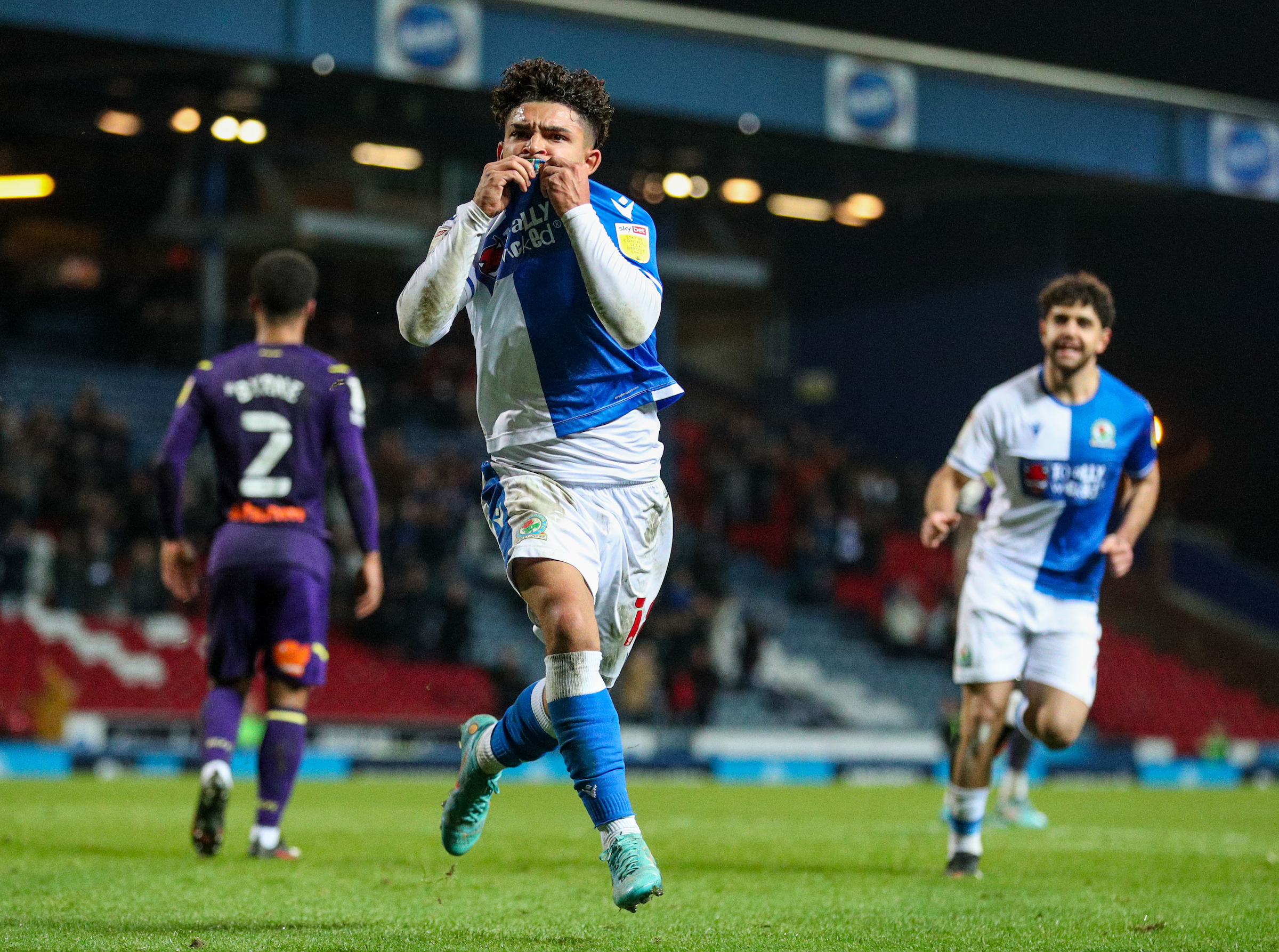 7 – Tyrhys Dolan
Mowbray aptly labelled the young forward as 'a wasp at a picnic' and that's probably the best way of describing the hard-working, nimble attacker. Although originally signed to supplement the under-23s squad after setting Ewood Park alight for Preston North End in the FA Youth Cup, Rovers moved quickly to secure the signature of the former Manchester City academy player in the summer of 2020. Whilst Dolan arrived at Ewood amidst the pandemic, supporters were still wowed by his work-rate, trickery and final product as the youngster was thrust straight into the action by Tony Mowbray following an impressive stint during Rovers' very brief pre-season prior to the 2020-21 campaign.
After taking the opportunity that was handed to him, Dolan became a mainstay within Rovers' first-team squad, netting his first ever senior goal and assist in the 5-0 demolition of Wycombe Wanderers during Rovers' first home game of the supporter-less 2020-21 season. Although Dolan would then go on to net in the following game, which was a 4-0 away victory over Derby County, the then-teenager showed off his worth, both in and out of possession as his constant harrying of opposition defenders proved as a perfect trigger for Rovers to start pressing opposition defenders in order to win the ball back as quickly as possible. His relentlessness and single-mindedness, both on and off the ball endeared him to the absent support base and is one of the main reasons why he's ranked higher than you might expect, on this list.
The tricky winger's tenacity and determination to retrieve the ball back as quickly as possible became a main facet to his game throughout both of his campaigns at Ewood Park, which further ingratiated him to the Rovers faithful. In his first campaign under Tony Mowbray, Dolan was joint-third in the division for 'Possession Won in the Final Third per 90', with 1.1 – tied with the likes of Brentford's Sergi Canós – and behind Stoke City's Nick Powell and Barnsley's Victor Adeboyejo: (1.2) and league leader, Barnsley's Carlton Morris: (1.3). Dolan's consistency in 2021-22 continued as he again hit 1.1 for 'Possessions Won per 90', but was joint-fourth in the division, tied with the likes of Sheffield United's loanee, Morgan Gibbs-White, whilst West Bromwich Albion's Matt Phillips and Cardiff City's Uche Ikpeazu both led the way with 1.4, as per FotMob.
Dolan's ability on the ball should be applauded and his stats from the 2021-22 campaign just gone certainly shows his worth. From the 34 appearances he made in the Championship, he was only dispossessed 46 times, which ranks him towards the top-half of the dispossession chart, for players who made at least 20 appearances, according to WhoScored.com. This not only shows his bravery in trying to beat his man, either through a piece of skill or a dribble, but it also highlights his positivity when on the ball, particularly given the counter-attacking nature Rovers adopted in 2021-22. His dribble success rate – which is arguably his best asset – was also impressive as he showed his pace off throughout the campaign, finishing with a success rate of 60%, with 37 successes from 62 attempts. To compare, his Rovers teammate Reda Khadra amassed 40% via 49 successes from 121 total dribbles, whilst the league's most successful dribbler, Nottingham Forest's Brennan Johnson hit 49% via 56 out of 115 dribbles, according to WhoScored.com.
Whilst it would be unfair to include Dolan's off-field achievements as part of a ranking based on footballing ability, his human qualities cannot be ignored as the young attacker showed his class on numerous occasions, not only with the fans since their return to the terraces, but with multiple charities, whether they were partnered with the club, or not. Dolan certainly has a level of maturity well beyond his years that will not only serve him well off the playing surface, but on the pitch too. Dolan's rise to prominence at Rovers also earnt him a call-up to the England under-20s squad in March 2022, which he capped off with a goal against Germany as his career continues to move from strength to strength.
Tyrhys Dolan's future impact on the club will no doubt be attributed to Tony Mowbray who originally brought him in, and his ranking is not only impacted by how he's performed so far, but how he could help the club going forward.
Rovers Stint: 2020-Present
Rovers Stats: 76 Appearances, 8 Goals, 6 Assists in all competitions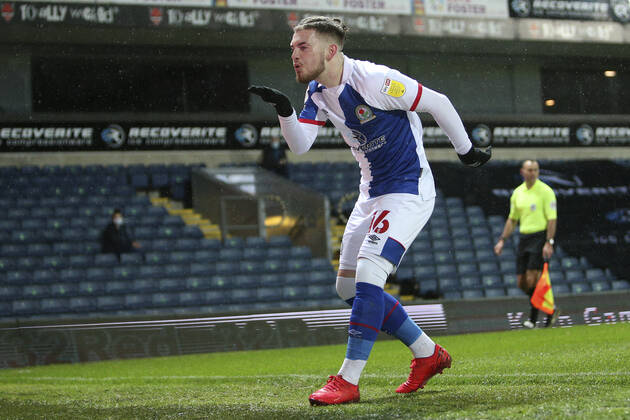 6 – Harvey Elliott
There isn't a lot to say about Harvey Elliott that hasn't already been said. He's been part of a group who have won just about everything at Liverpool and has learnt under the best, however that didn't stop him having the humility and the bravery to go out on his first ever loan-spell in 2020-21. After a hectic Deadline Day, the rising star made the trip up the M6 in search of more first-team football after Jürgen Klopp sanctioned his departure to Rovers. It would be unfair not to give Tony Mowbray full credit for this transfer, as his connections and friendship with the Liverpool boss proved catalytic towards this move occurring.
I can already hear you screaming 'Why is he so far up the list?' at your screens. Well, the jewel in Liverpool's crown arrived at Ewood with the expectations of the world on his shoulders and he managed to live up to those critics and more. The only downside to Elliott's single seasons stint at Ewood Park, was that there was nobody around to watch him! Although the then-19-year-old arrived in East Lancashire with a presupposed reputation, his performances on the pitch and his demeanour, off of it, showed how 'down to earth' and humble the winger is, despite his seemingly supernatural ability. While Rovers somehow finished 15th with a very strong squad on paper, Elliott left a remarkable footprint on the club, even picking up the 2020-21 Goal of the Season for his fabulous finesse against Millwall, which you can re-watch below!
Although he brought the eye-catching skills and the technique of a top-flight footballer, Elliott also proved his worth during his first year of consistent senior football by producing when it mattered most. He fit in perfectly with Rovers' possession style of play by continuously keeping the ball ticking over in order to create chances and finish them off himself. His sole campaign at Ewood Park saw him finish joint eighth in the division for 'Key Passes', with 68, according to WhoScored.com. He also finished joint third in the entire division for assists with 11, tied with Cardiff City's Harry Wilson and behind Reading's Michael Olise's 12 and Norwich City's Emi Buendía's 16. Elliott also created the second-most 'Big Chances' with 14, four behind the Canaries' Argentinian playmaker, whilst also finishing second for 'Expected Assists' with 8.3, according to FotMob.
It's clear to see both by the statistics and by actually watching Elliott during his tenure at Ewood Park, that not only was he a great fit for a Rovers side looking to dominate and manipulate the ball to break teams down, but also has the potential and raw talent to be one of the very best in the country, over the course of his career.
Rovers Stint: 2020-2021: (Loan)
Rovers Stats: 42 Appearances, 7 Goals, 11 Assists in all competitions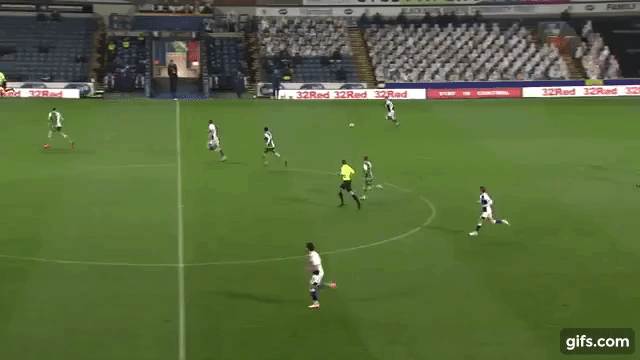 5 – Jan Paul van Hecke
It's not often you see defenders on tier lists such as this, but for this towering Dutchman, one has to make an exception. Whilst some could argue that Jan Paul deserves to be on this list for his mere passion for the football club, on its own, his ability both on the ball and to read a game put him in a 'League of his Own' when it came to Championship defenders throughout the 2021-22 season.
'JP' as he was affectionately nicknamed, took a while to adapt to the speed and the physical nature of the Championship, with it being quite different to his native Netherlands, where he had spent the last few years, both prior to linking up with Brighton and Hove Albion and on loan. His adaptability was soon shown, though, as the 6'2" defender slowly honed his game to suit, as he quickly developed a taste for how football was played in England, suffering through the whole range of emotions throughout his sole season at Ewood Park, before capping it off in the greatest of styles by winning the club's Player of the Year Award for 2021-22.
The on-loan defender's time at Rovers can simply be summed up by the phrase, 'zero to hero' as he suffered the ignominy of being sent for an early shower just half-an-hour into the eventual 7-0 defeat at home to Fulham, before rising, in every sense of the word, to secure Rovers' 2-0 victory away at Bournemouth down on the south coast. After his individual score had been settled, van Hecke showed his awareness and distinction both on the ball and throughout his defensive duties, by aiding Rovers to seven clean-sheets from eight games, following the defeat to Fulham – including in the game against Bournemouth.
Although Rovers' season unravelled during 2022, van Hecke continued to show his quality and defensive nous as he continued to impress the returning Rovers faithful. The Dutchman was joint fourth in the division for 'Blocks per 90 minutes', with one, however made 29 blocks throughout the whole campaign, as well as 3.6 clearances per game from the 106 he made, according to FotMob. Furthermore, his defensive positioning proved second only to Harry Pickering within the Rovers backline, as the Dutchman was only beaten 14 times on the dribble throughout the whole campaign – with Pickering's number at 7 – according to WhoScored.com. His defensive capabilities were on show for all to see, as he ended the campaign with an outstanding 80% tackle success rate. In comparison to his fellow successful tacklers around the division, the Brighton and Hove Albion loanee ranked rather highly among the best tackling defenders in the division. From players across the backline who played at least 30 league games and ranked in the top ten for 'Most Tackles Won', 'JP' sat in fourth place for 'Most Successful Tackling Percentage', according to WhoScored.com as he sat behind Hull City's Jacob Greaves, who led the way with 83.2% after playing all 46 league games, Nottingham Forest's Joe Worral, who notched a success rate of 82.1% from 41 league games and Reading's Andy Yiadom who earnt an 81.1% from the 37 appearances he made.
The defensive stats are quite hard to ascertain if one has not watched the player live, given how untroubled Rovers were for most of the campaign, which was shown by the fact they had only conceded 50 goals throughout – which left them with the joint sixth-best defensive record in the division based on goals conceded – including the anomality of shipping seven in one game.
As highlighted, it wasn't just dominant defending that van Hecke displayed during his 31 league games; his passing stats were quite impressive as well. 'JP' ended the campaign after making 83.4% of his short passes, with 800 from 959. As Rovers adapted themselves into a more quicker outfit on the transition, often favouring a more direct approach, rather than a patient one, the Dutchman's accuracy remained up to standard as his long-ball success rate of 50.5% – with 105 made from 208 – put him top between Rovers' senior centre-backs, as Darragh Lenihan, Scott Wharton and Daniel Ayala notched a long-ball success rate of 31.4%, 39.4% and 42.4%, respectively, according to WhoScored.com.
It might be quite surprising to see a lack of defensive signings on this list, given that Tony Mowbray was a very successful centre-back in his day, however his masterstroke in acquiring Jan Paul van Hecke has left a gaping hole – unlike the Dutchman's defensive positioning – in the hearts of Rovers fans across the globe.
Rovers Stint: 2021-2022: (Loan)
Rovers Stats: 32 Appearances, 1 Goal, 1 Assist, 13 Clean Sheets in all competitions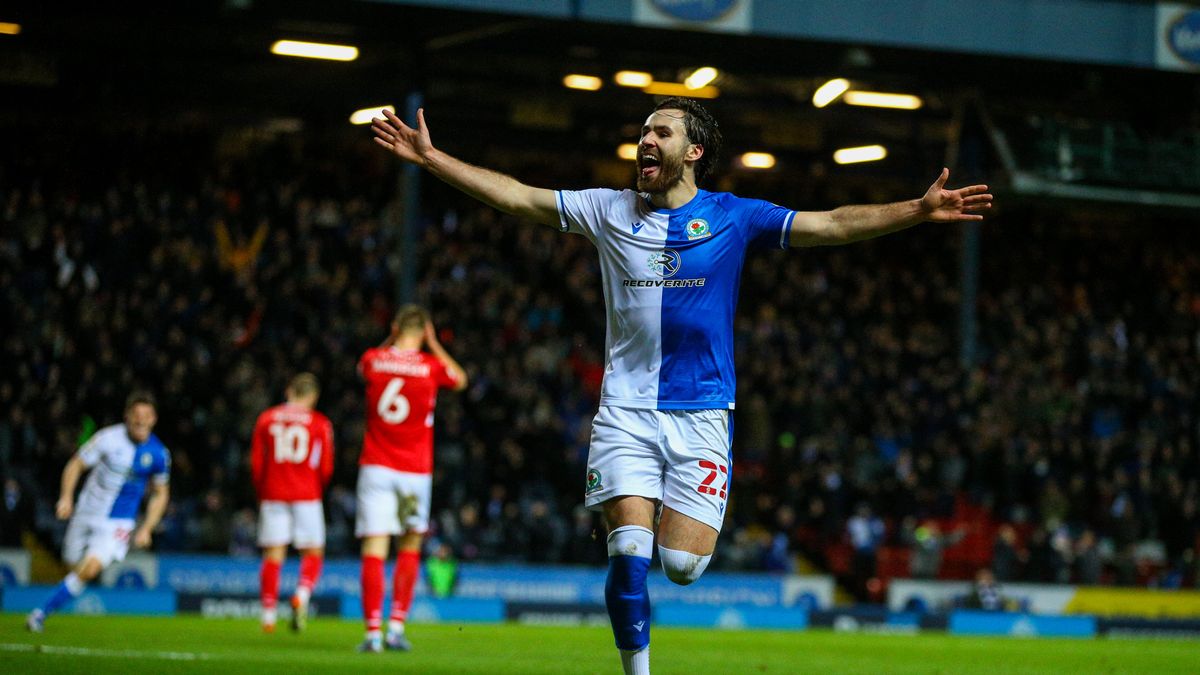 4 – Ben Brereton Díaz
It's hard not to smile when hearing about the meteoric rise to the top of the Andes that Ben Brereton Díaz has gone through over the past 18 months. From the fringes of the Rovers first-team squad, looking set to depart on a season-long loan deal, to winning Rovers fans around the world thousands after netting 20 goals to successfully pay out their bets.
The attacker not only captured the hearts of the town of Blackburn with his ascendency and goalscoring form, but also became a Chilean legend as 'La Roja' even went as far as to naming a main road in the capital of Santiago after him. Although it's a heart-warming story, Brereton Díaz's ranking on this list is only partly due to his international connections.
After struggling to break into Rovers' first-team during his first two years at Ewood Park, after making a reported £7m move from the East Midlands to East Lancashire, the former Nottingham Forest man looked set to be slapped with the tag of 'flop', despite only being 21-years of age, prior to him unlocking his talents. Whilst his own personal training and exposure to the world-class talents in the South American National Pool helped Brereton Díaz develop his game, the constant exposure to first-team football that he was awarded by Tony Mowbray – alongside playing with top players at club level – all added ingredients to the 'Brereton Broth' that culminated in a five-star rating from all four corners of the globe.
Although the forward managed to notch the odd goal over the course of the 2018-19 and 2019-20 campaigns, it was the 2020-21 season which really saw the attacker come into his own as he continued to work hard and put outstanding shifts in, in order to create the space and chances for his teammates to put away. One major asset to his game that he developed in this time, was his upper body strength which gave him the platform to properly utilise his natural blistering pace and power against defenders; assets which I'm sure leapt out at Tony Mowbray during the initial phases of scouting, back in the summer of 2018.
The Chilean's persistence and willingness to work hard, both on the training pitch and in the gym has certainly paid off, yet the culmination of external factors, such as the pandemic and the Chile call-up certainly changed the course of his career. It would be rather naïve not to suggest that the once heavily critiqued Brereton didn't benefit from the absence of supporters from stadia. The lack of immediate pressure from the terraces – both home and away – allowed the hotshot to hone his craft in a practical environment, but doing so in an atmosphere that not only encouraged him, but also pressured him to be reach the potential that he was capable of, which ultimately led to Brereton Díaz bearing the fruits of his labour, come 2021-22, as his rapid ascension – which has been covered to death – led to him ending his fourth campaign in East Lancashire with a career-high of 22 goals.
As hinted upon earlier, the Chilean was Rovers' most active dribbler this campaign, with 61 successful dribbles, which shows how far his game has developed over the four years he's been at Ewood Park. His end product off those dribbles, or 'carries' according to The Analyst and Stat Perform's Data – who define 'Carries' as 'The total number of carries where a carry is defined as the player moving the ball five metres or more' – shows that the Chilean attacker was the joint-second-most productive finisher of 'Carries', with 6 'Goal Ending Carries' to his name – tied with Hull City's Keane Lewis-Potter – and only one behind Coventry City's Viktor Gyökeres.
Alongside his obvious improvement in the goals department, which led to him being ranked joint-third in the Championship with his 22 goals, Brereton Díaz's overall game has also improved. His pressing and dispossession from the front have become a major facet to his game and that has been shown by the fact he has won 61% of his tackles, when attempting to retain the ball high up the pitch, according to WhoScored.com. Furthermore, his 'Possessions Won' statistic from FotMob shows the intensity of his off-ball pressing and how Tony Mowbray moulded the young attacker. Although his average 'Possessions Won' stat dropped from 1.85 in 2020-21 to 1.0 in 2021-22, it's important to know that the Chilean was part of a change in playstyle and became the main focal point of Rovers' attacks in 2021-22. Alongside his relentlessness off the ball, Brereton Díaz was rather deadly on the ball, as he finished third in the division for 'Expected Goals' and 'Expected Goals on Target' – (FotMob) – with 20.3 and 21.6, respectively.
This was backed up by WhoScored.com who determined that the attacker had the sixth-most shots in the division, but the fourth-most on-target, with 49 of his 102 shots – 48% – threatening the goal. He also had the joint-second highest conversion rate among the four players who led the goalscoring charts in the division, with Fulham's Aleksandar Mitrović leading the way with 43 goals, closely followed by Bournemouth's Dominic Solanke who notched 29, whilst Bristol City's Andreas Weimann and Swansea City's Joël Piroe both finished level with the Chilean on 22 goals. The undisputed Golden Boot winner earnt a conversion rate of 22% from 198 shots, whilst Solanke lagged behind with 18% from 164 tries. Bristol City's Austrian was the most prolific with 27%, but he had the least number of shots with 83. Swansea City's Dutchman impressed in his debut season with 21% from 107 attempts, but he still remained behind Brereton Díaz's 22% from 102 shots, which put him level with Fulham's forward.
Although Brereton Díaz deserves copious amounts of credit for the blood, sweat, tears and graft that he has put in to mould himself into a goalscoring unit who became a breath of fresh air for the football club, it would be wrong not to also salute Tony Mowbray for a fine investment that looks set to bring Rovers a cash windfall, if the incoming manager and current hierarchy play their cards right, as the forward enters the final year of his Rovers contract.
Rovers Stint: 2018-Present
Rovers Stats: 127 Appearances, 31 Goals, 12 Assists in all competitions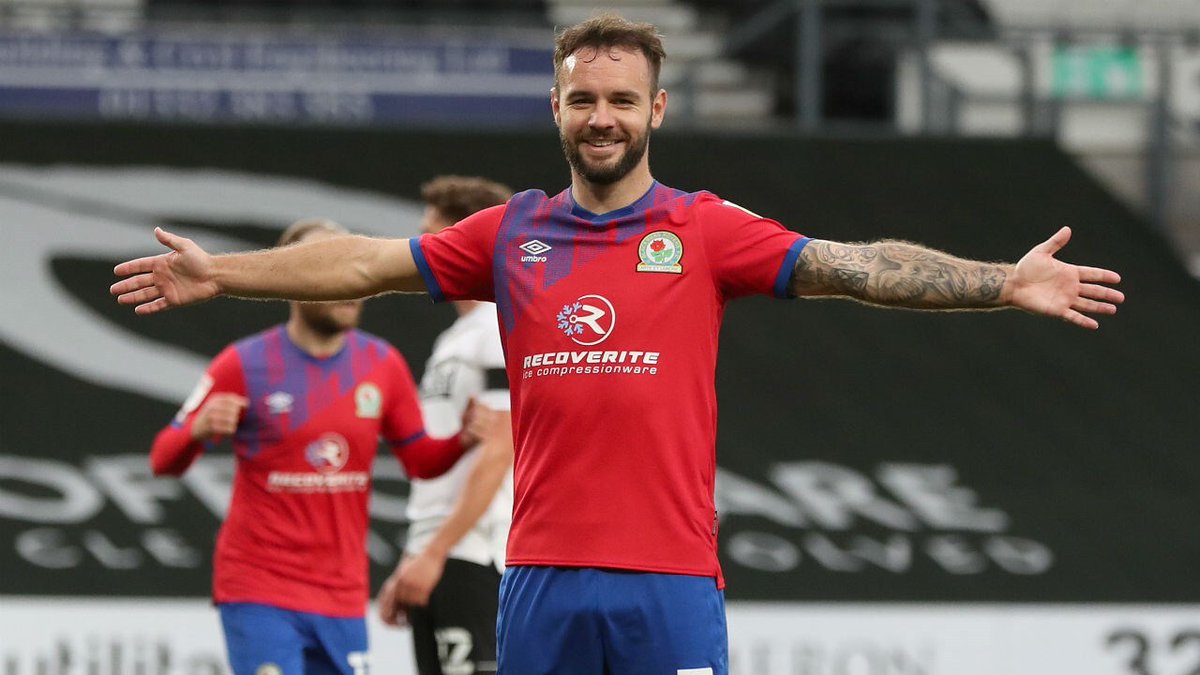 3 – Adam Armstrong
Whilst we're on the topic of cash windfalls, how does a reported £15m sound? Well, the irony isn't lost on me that the 'Angel of the North', Adam Armstrong, now plies his trade for Southampton, but his contributions in the Blue and White halves of Rovers warranted a spot high up this list.
The blistering forward's relationship with Tony Mowbray alone proves how smart the signing was, but the initial payment of just under £2m, proving why the move was such good value for money, is why this deal is so high up the list. Although 'Arma' only had three full seasons at Rovers, his contribution, not only towards the League One promotion campaign in 2017-18 during his initial loan spell, but towards Rovers' consolidation within the Championship showed how good of a player Rovers had managed to acquire for such a pittance. Much like most of Tony Mowbray's Rovers signings – most of which did not make it onto this list – Armstrong was one who continued to grow and improve as his time at Ewood Park wore on, whether that improvement being simply through goals, or through other outlets of the player's game, as discussed in the previous entry.
There isn't really a need to deep dive into Armstrong's Rovers statistics in order to determine the rate of his improvement under Tony Mowbray. After the pair first linked up at Coventry City, where the forward notched 20 goals in 40 League One games, Mowbray re-captured his prized asset and put more time and effort into his development and refinement, with the pair certainly reaping the rewards of their mutual trust, despite consecutive mid-table and bottom-half finishes for Rovers.
As he was eased into a settled and successful squad in League One, Armstrong spent the first two years at Ewood Park as an inside forward, coming in off either flank in order to supplement the dynamic duo of Danny Graham and Bradley Dack, however once the talismanic target-man hung up his boots towards the end of the 2019-20 campaign and Dack was having to contend with his anterior cruciate ligament injuries, the onus fell on Armstrong to lead Rovers' line alongside the supporting cast of Ben Brereton Díaz and Sam Gallagher, for the most part. After the attacker finished his penultimate season of 2019-20 with 17 goals in all competitions and scooped the Rovers Player of the Year Award, Tony Mowbray allowed 'Arma' the freedom of the central striker role during the behind-closed-doors season of 2020-21 which saw the Geordie find another gear in his performances as he ended his final season in Rovers colours with 29 goals in all competitions which captured the attentions of a few Premier League outfits. As Rovers had to deal with speculation throughout the whole of the summer of 2021, Rovers finally cashed in on the forward who only had one year left on his deal, during the early weeks of the 2021-22 season, as Southampton paid the £15m asking price, which gave Rovers a magnificent profit of £13.25m.
Armstrong's improvements over the course of his three full seasons at Rovers – (excluding the loan period in order to compare) – are evident given the way he and the team developed as Tony Mowbray raised the ambitions of the club. The attacker's eye for goal improved as more chances were created for him. FotMob's 'Big Chance Created' statistics shows that Rovers, as a team, between 2018-2021, improved in their overall chance creation. In 2018-19, Rovers created 47 'Big Chances', followed by 49 in 2019-20 and 69 in 2020-21. As a result, Armstrong's number of shots increased concurrently to his goal tally, according to WhoScored.com. After his 2018-19 season saw him hit a conversion rate of 7% with 5 league goals from 75 shots, 2019-20 and 2020-21 saw him average around 15%-16%, respectively, as although he scored 16 league goals from 103 attempts in 2019-20, he led the division for shots in 2020-21 with 189, despite scoring 28 league goals. His urgency to shoot saw him top the division's 'Shots per 90' and 'Shots on Target per 90' categories with 4.9 and 2.2 attempts, respectively.
Furthermore, the pacey attacker also led the league in 'Goal Ending Carries' throughout the 2019-20 season, with 6 to his name – according to Stats Perform – beating the likes of Nottingham Forest's Joe Lolley: (5) and Brentford's Saïd Benrahma: (3). Although the 2020-21 season tailed off for Rovers, the individual performances of Armstrong proved his worth to the side, which was ultimately matched by the price that Southampton paid for the forward.
Whilst Armstrong has moved on, his stint at Rovers is intrinsically linked to Tony Mowbray's reign and has proved that it is still possible, in this day and age, to develop and profit on footballers in the traditional manner that has seemingly been lost in modern football.
Rovers Stint: 2018-2021
Rovers Stats: 160 Appearances, 64 Goals, 19 Assists in all competitions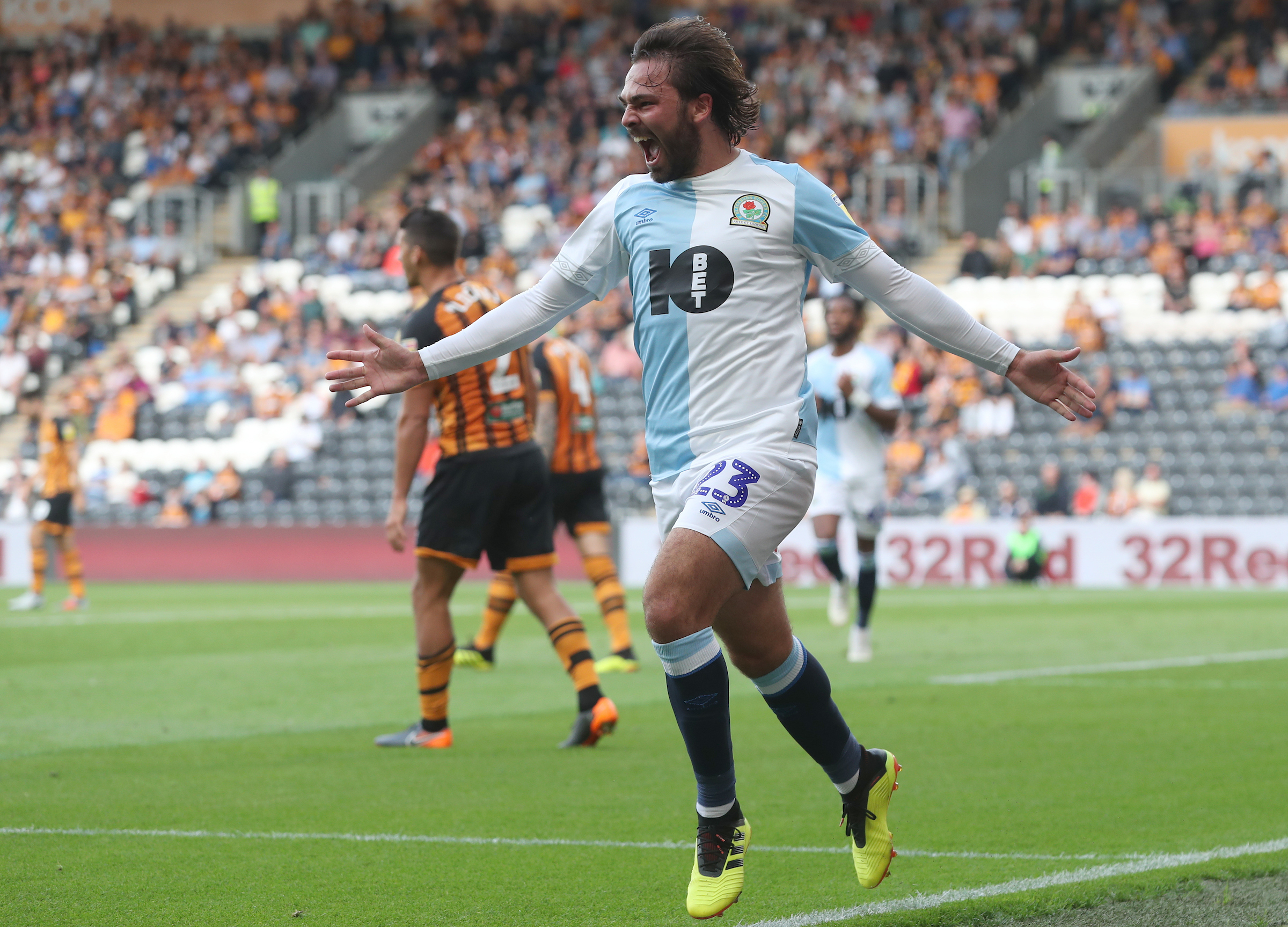 2 – Bradley Dack
You're probably a bit confused that 'Dacky' isn't top of the list, aren't you? £750,000 for a player who's not only wowed the crowd, but produced when it's mattered most, seems like a financial masterstroke by Tony Mowbray and I doubt we'll find a similar arrival who was purchased for peanuts, but had such a huge impact in the goalscoring department, for a while.
Sadly, after a solid season and a half at Championship level, Bradley Dack has spent most of the last three years battling consecutive Anterior Cruciate Ligament injuries, which is the sole reason why he's not leading this list. The playmaker's impact on the side prior to his injuries put him towards the top of the Championship in terms of his contributions – which we'll get onto. After being touted for moves quoted around the tens (and twenties) of millions of pounds to the likes of West Bromwich Albion and Aston Villa, Dack remained committed to the club and manager that offered him a route out of the Third Tier of football.
Dack's debut season in East Lancashire couldn't have gone better, as alongside dragging Rovers back to the Championship from League One at the first-time of asking, the tricky playmaker picked up a plethora of awards, including the club's Player of the Year and Top Scorer Awards in addition to being named in the PFA and EFL Teams of the Season and scooping the League One Player of the Year Award. His maiden season at Ewood Park deserved all the plaudits as he formed a formidable partnership with Danny Graham and notched 18 goals and 11 assists in all competitions in 2017-18, to finally break into the Second Tier.
Many from outside Ewood had questioned whether Dack could keep his performances up and adapt to the more demanding and physical Second Tier that would be packed with ex-Premier League talent, but the 'Greenwich Goalscorer' certainly put to bed any doubts with a delightful debut campaign. He replicated his goal tally of 18 from the previous season, whilst maintaining a double figure rate of assists, finishing 2018-19 with 10, in all competitions. Up until his first ACL injury in December 2019, Dack's second season in the Championship again saw him notch double figures in the goals department as his curtailed campaign ended with 10 goals and three assists in all competitions. His passing and creativity was on show in 2018-19, as 'Dacky' finished the campaign as the joint-eighth highest for 'Big Chances Created', with 10 for that campaign, according to FotMob.
Although his role since the first injury has seen the 28-year-old relegated to a bit-part player as he continuously works towards re-building his fitness, his cameo appearances, both in 2020-21 and 2021-22 have seen him contribute slightly towards Rovers' efforts, with 5 goals and 2 assists from the 7 starts and 18 substitute appearances he's made in-between injuries. What one cannot deny, however, is the attacker's raw and natural ability that has endeared him to the hearts of the terraces and the town.
It's all well and good talking about goals and assists, but how does he perform as an individual? Well, in his first Championship season, he had the defenders on strings, as he successfully made 60% of his dribbles during his first Second Tier season, with 2019-20 not far off with 54%, prior to his injuries. The playmaker was also the sixth-most active shooter in 2018-19 with 115 (excluding penalties according to FBRef). FotMob also show how pivotal Dack was in Rovers' attacking play during 2018-19, as he created the most chances in the Blue and White halves, with 49 over the course of the campaign – to compare, Rovers' next most creative player was on-loan then-Southampton midfielder, Harrison Reed who created ten less chances at 39.
Not only was Dack the lynchpin of the side in 2018-19, but he also was Rovers' most productive attacker, narrowly edging Danny Graham. The former Gillingham man had the most 'Shots per 90' and 'Shots On Target per 90', with 3 and 1.12, respectively, according to FBRef. That prolificacy continued into 2019-20, as despite missing exactly half the season following his first ACL injury, the midfield maestro still finished with Rovers' second-highest 'Shots per 90' and 'Shots On Target per 90', with 2.12 and 0.72, respectively, behind Adam Armstrong.
Whilst Dack has had the incredible misfortune of dealing with two career-halting injuries during recent seasons, the crowd favourite has shown over the course of his spell, his commitment to not only his own career, but to the football club and Tony Mowbray, during the boss' spell. Dack epitomised everything Rovers were about in an attacking capacity and his numbers, both in-depth and on the whole show that he was undoubtedly one of the best signings of the Venky's era.
Rovers Stint: 2017-Present
Rovers Stats: 140 Appearances, 50 Goals, 25 Assists in all competitions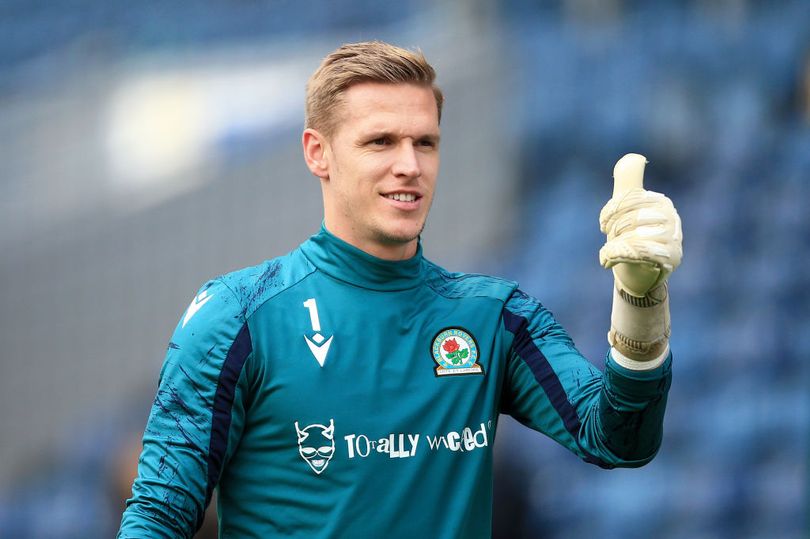 1 – Thomas Kaminski
Yes, you read that rightly. Go on, lower your surprised eyebrows. My number one 'Tony Mowbray signing' is the brilliant Belgian goalkeeper, Thomas Kaminski. Why? Well, because I think he's outstanding. Thanks for reading!
You didn't think I was going to go through all that effort to end on a couple of sentences, did you? Come on; let me explain myself:
The shot-stopper, who has been on the cusp of the Belgian National Team ever since he arrived at Ewood Park in the summer of 2020, has been a revelation between the sticks in East Lancashire and has gained Rovers numerous vital points, over the past two seasons, despite finishing in the bottom-half of the table during his first campaign. The 2020-21 Player of the Year came to English football vastly experienced and knowledgeable of how to adapt in different countries and climates, having played in three different nations over the course of his career, prior to making England the fourth. After being forced into a two-week quarantine upon his arrival, Kaminski took to England like a 'duck to water' as he showed all the traditional qualities that Tony Mowbray was demanding from his shot-stopper, including the outstanding incentive of being able to play with the ball at his feet.
Although it is hard at times to judge a goalkeeper, given the uniqueness of the position and the many factors that occur ahead of him, including rotation to the defence, Thomas Kaminski came into Rovers' dressing room from day one and showed his quality, both as a goalkeeper and as a leader on and off the pitch. The vocal, athletic goalkeeper proved a step-up from previous options under Tony Mowbray and showed his worth by being named as the club's Player of the Year during his debut season with the club, despite the fact that no fans had actually watched him play, in the flesh! The 6'3" mountain between Rovers' posts has not only come into a youthful Rovers side and offered an element of calmness and experience amongst the exuberance but has also arguably solved an issue that Rovers have dealt with since their drop out of the Premier League, a decade ago.
The £450,000 price-tag for such a reliable, but skilled goalkeeper is very rare in today's market, especially for one seemingly entering the peak of his powers, as Kaminski currently is, at 29-years of age. After initially signing a two-year-deal in July 2020, with an option to extend by an extra year, Tony Mowbray aimed to warn off supposed interest from Premier League clubs and teams from abroad by rewarding the Belgian with a new three-and-a-half-year contract, until 2025, midway through the 2021-22 season, as the Belgian committed his future to the club, which further elevated him when putting these rankings together.
Whilst it's all very well praising the 'keeper in general terms, why is he 'Tony Mowbray's Best Buy?', in my opinion? Without wanting to compare him against his predecessors, one should always feel comfortable when seeing his team's goalkeeper line-up before kick-off, and that's exactly how I feel whenever I see Kaminski don the gloves. Although he is human and has made some mistakes during his two seasons at Ewood Park, as mentioned, the points he has gained for Rovers, more so during the first-half of 2021-22, contributed massively to the promotion push that Tony Mowbray's side were embarking upon, towards the end of 2021. We've seen the numbers for the other nine participants on this list, but what do Kaminski's look like?
Well, 'TK' might as well be a laundromat with the number of clean sheets he has! – We already have Ben Benson, as the goalie coach, they'd do well if they partnered up to sell beds!
My absolutely diabolical jokes aside: Since joining from Belgian Pro League side, K.A.A. Gent in 2020, the commanding shot-stopper has picked up 23 clean-sheets in all competitions from the 89 games he's had under Tony Mowbray's stewardship, which is quite impressive when compared to those who came before him. I know I said I didn't want to compare the Belgian to his predecessors, but it a good avenue of seeing how far Rovers have come, with full respect to the previous goalies. For this insight, I'll only be focussing on the clean-sheet records of the previous 'keepers, limiting the number of games they have played for Rovers since their relegation from the Premier League in 2011-12, to 50. This will allow us to not only account for Kaminski's first season at Rovers – (50 also covers potential cup advancements) – but also account for loanee goalies – as it would be quite unfair to just judge the first 89 games of a goalkeeper's tenure, if we were just using the 89 games the current number one has played.
With the Belgian's 23 clean sheets from 89 games as the 'Controlled Variable' – sorry if that's scared some of you who are currently doing GCSE Science Exams! – the first shot-stopper is former England International, Paul Robinson, who sadly saw the latter part of his spell at Ewood Park blighted by injury and illness. England's ex-number one joined Rovers in 2008 from Tottenham Hotspur and presided over four Premier League season, before Rovers dropped out of the top-flight. The former goalscoring-goalie played 51 games in all competitions, since relegation, between 2012-2015 and kept 11 clean sheets.
Next, is Jason Steele, who initially joined on a loan deal in September 2014, before making the switch permanently to Ewood Park from Middlesbrough in January 2015. The now-Brighton and Hove Albion goalie was selected 120 times for Rovers and managed to keep 28 clean sheets, despite the fact he suffered relegation during Tony Mowbray's first season.
Following Rovers' relegation and Steele's departure, Tony Mowbray promoted academy graduate, David Raya into pole position and although one of his full seasons was in the Third Tier, his stats are still important for the record; you can feel free to personally discount the 17 clean sheets the Spaniard earnt during his 45 League One appearances, if you wish. Throughout his five-year spell in and around the first-team, from 2014-2019, Raya picked up 32 clean sheets from 108 games, in all competitions and is thus far, the frontrunner.
After Raya's reported £3m move to Brentford was sealed during the summer of 2019, Rovers were left scrambling to secure a first-choice and managed to temporarily acquire Christian Walton, from Brighton and Hove Albion, for the hectic 2019-20 season, who's our final candidate. The now-Ipswich Town goalie played all 46 league games during the turbulent campaign – he wasn't selected for either the Carabao Cup nor FA Cup games – and kept 12 clean sheets during the stop-start season.
When comparing the five shot-stoppers, Kaminski is smack bang in the middle, with his 23 clean-sheets, however, the rankings could be very different if one was to select a different method of comparison or widen or narrow the scope of matches. Additionally, as mentioned when discussing van Hecke, the defensive unit are quite a difficult outlet to assess through figures and graphs. However, I don't have any doubts that Kaminski will overtake Steele's 28 clean-sheets in less than the 120 games the Englishman played, given that he only needs five to equal it.
Regardless, Kaminski – barring Raya – is the only goalkeeper on the list who offers a sense of longevity due to his age and the fact he is a permanent Rovers player with an extended contract, which not only adds to his value, to the team, but shows the astute nature in which Tony Mowbray went about his business.
That's enough about the past, what about Kaminski himself? How is he as a standalone goalkeeper and why do I think he's brilliant? Well, most because he is brilliant! But let's take this seriously for a second and post some cold hard facts.
Although his debut season saw him pick up the Player of the Year Award for 2020-21, 2021-22 saw Kaminski really show his quality and put himself on the map in terms of top goalkeepers in the division. We will walkthrough both campaigns, starting off with the one just gone shall resonate with us better, as its fresher. Despite nose-diving into 8th position come the season's end, Rovers' defensive record was unusually solid, on average, compared to previous Championship campaigns. Mowbray's outfit only conceded 50 goals this season – including THAT 7-0 defeat to Fulham – which placed Rovers (as mentioned earlier) as the joint-sixth-best defensive record with Middlesbrough – (excluding the 7-0, Rovers would rank joint-third with Fulham) – with all, but two, of the sides who had better records than them finishing in the playoffs, with the anomalous pair being West Bromwich Albion and Millwall.
Anyhow, the Belgian proved his worth many a time throughout 2021-22, particularly during the first-half of the campaign when Rovers were in the purple vein of their lives. Come the season's end, The Analyst and Stat Perform's Data – which excludes own goals and penalties –  showed that Kaminski was performing better than the 'xGoals-On-Target Conceded' he was facing, in terms of shots – (xGOT) = 'The number of goals that a keeper was expected to concede, given the quality of the on-target shots he faced.' With the data bank missing two own goals and a penalty – 47 goals conceded – the figures suggest that Kaminski's fine performances prevented him from conceding five extra goals – xGOT of 51.7 – which highlights how much well the goalkeeper did, not only to deny attempts from close-range that were expected to find the back of the net, but to sweep up behind his defenders. His outstanding displays were further shown in the 'Goals Prevented' and 'Goals Prevented Rate' columns – meanings will be detailed below – which places the Belgian as joint-sixth-most goal preventing 'keeper and towards the top-half for the corresponding rate, with Hull City and Luton Town's Matt Ingram leading the 'Goals Prevented' row with 8.1, whilst Sheffield United's Wes Foderingham topped the 'Goals Prevented Rate' column, with 1.32 – (both of these goalies played at least 30 league games this season).
N.B: From The Analyst and Stat Perform's Data Website:
Goals Prevented: The number of goals that a goalkeeper was expected to concede compared to the number that they actually conceded, according to xGOT. Calculated as xGOT conceded from shots on target faced, minus goals conceded.
Goals Prevented Rate: The Goals Prevented metric adjusted to reflect the number of shots a keeper faced. It is the number of goals that a goalkeeper was expected to concede as a proportion of the number of goals they actually conceded. Calculated as: xGOT conceded divided by goals conceded.
On a basic level, Kaminski's rate of clean sheets improved in his second season, as opposed to his first award-winning campaign. During his maiden season with the Blues, he picked up 10 clean sheets, as opposed to the 13, he notched in the season just passed. FBRef have highlighted how Kaminski further showed his ability at simply stopping the ball from entering his net. The 29-year-old ended the 2021-22 season with a 'Save Percentage' of 71.5%, which placed him as the 9th best shot-stopper between goalies that played a minimum of 30 games in the division, which was an improvement of 2.3% from his final tally of 2020-21. – For reference, Nottingham Forest's Brice Samba topped the 'Save Percentage' list for 2021-22, with 78.7%, according to FBRef's calculations.
It mustn't be forgotten that Kaminski wasn't just brought in for his fine goal-stopping ability, although that was always the primary aim. Rovers' number one was signed during a transitional phase through which Tony Mowbray aimed to emerge with a side comfortable of dominating games whilst in possession of the ball. Although the plan didn't particularly work during 2020-21, given that Rovers reverted to a more successful, but transition-heavy approach during 2021-22, Kaminski still stood out as a shining light of distribution throughout both of his campaigns in East Lancashire, thus far.
During the more possession-focused 2020-21 campaign, Kaminski lit up a silent Ewood Park with his brilliant range of passing which endeared him to the absent fans. From the 707 short passes the Belgian made, he was astonishingly accurate with 689 of them across the whole of the campaign – a staggering 97%, in an area that we've seen many goalkeepers fail to master. His rate somehow increased by the end of 2021-22, as he hit 325 of 331 attempt short passes – according to WhoScored.com – which equates to 98%. Although one would arguably expect a professional footballer to make short passes, the fact the percentage increased, despite the number of passes being halved, is incredibly impressing considering Rovers spent the majority of 2021-22 inviting pressure onto them and looking to play through teams by exploiting the space they left in-behind when they pressed.
What we can't ignore is the number of passes that altered dramatically between each season as Tony Mowbray changed his side's tactical emphasis, as his 'Total Attempted Passes' dropped from 1563 in 2020-21, to 1223 in 2021-22. During his first campaign, Kaminski was encouraged to start attacks from the back by laying the ball off to his defender, however in his second year, the emphasis became more about trying to get the ball into the opposition final third, as quickly as possible and that philosophy certainly shows through the Belgian's long-pass stats. 2020-21 saw Kaminski hit 35% of his long balls forward – (298/856) – compared to the less accurate, but more frequently attempted long passes of 2021-22, which equated to 29% – (259/892). Here, we not only see the urgency in which Rovers tried to play with, but also the mentality switch from patient build-up, to 'heavy metal football'.
Without wanting to unnecessarily drag this out more than it needs to, I will end by comparing Kaminski's pass success, over both campaigns, against that of his goalkeeping peers.
A good comparison point for both campaigns is to put Kaminski against four of the best goalkeepers from each season: Norwich City's Tim Krul and former Rovers and Brentford promotion-winner, David Raya for 2020-21 and the two shot-stoppers who will be duking it out in the 2021-22 Playoff Final, for a place in the Premier League; Nottingham Forest's Brice Samba and Sky Bet Championship Goalkeeper of the Year, Huddersfield Town's Lee Nicholls.
The passing quality of Krul and Raya leave you blown away as to how accurate they were but was quite unsurprising given the respective quality of each goalie and their squad. The Dutchman finished 2020-21 with 98% accuracy for his 'Short Passes' – (902/916). Whilst Raya somehow bettered the Canaries goalie, with a mind-blowing 99% 'Short Pass' accuracy, – (1052/1063). Whilst Rovers finished in the bottom half in 2020-21, the goalie more than showed his worth by sitting between the two outstanding goalkeepers, as he made more total passes than Krul and only narrowly sitting behind the pair by one percent when looking at the 'Short Passing' statistic, which shows how clever Tony Mowbray and his team were in picking a goalkeeper who as capable and composed enough on the ball, as well as being a fine shot-stopper.
The story for 2021-22 is rather similar where Kaminski is concerned. The Belgian narrowly sat behind Samba and Nicholls when discussing 'Short Passes', despite becoming more accurate with less passes. The Congolese goalie made 98% of his 'Short Passess', with (803/821), whilst the Englishman bettered him with 99% – (548/556).
What is important to remember is that both Nottingham Forest under Steve Cooper and Huddersfield Town under Carlos Corberán are more possession-orientated than Rovers were in 2021-22, however the fact that Kaminski was only a smidgen behind the pair, shows the quality that Rovers possess. The same goes for Norwich City and Brentford in 2020-21, with Daniel Farke's Canaries and Thomas Frank's Bees more intent on using the ball to their advantage and manipulating the game, rather than being as wasteful as Rovers were in 2020-21 and as reactive as they proved to be, under Tony Mowbray, in 2021-22.
I look forward to studying how 'TK' works under the next manager and hopefully scouting him action for many years to come!
Rovers Stint: 2020-Present
Rovers Stats: 89 Appearances, 23 Clean Sheets in all competitions
So, there you have it, that's my 'Top 10 Tony Mowbray Signings' ranked in order!
I hope you've enjoyed my thoughts and feelings during the final moments of the Mowbray era, as we draw a line under the reign of a tremendous human being. As mentioned towards the start, by all means let me know if you agree or disagree with me and let me know your Top 10, either below this article, or Twitter!
What we can take away from the five-years of Mowbray rule, is that whatever you think of Tony Mowbray and for all his faults, one cannot deny the fact he is – as the band Sade would say – 'A Shrewd Operator' in the transfer market.
Cheers!