Ever since their relegation from the Premier League in 2012, one thing that Rovers have always struggled to own is a consistent midfield. Players have entered and exited the Rovers midfield ever since the Blues dropped out of the top flight and with players being blighted by fitness & injury problems in the past, this is a problem that current manager Tony Mowbray will be hoping to fix.
Rovers had been left incredibly depleted in the midfield area following the releases of Hope Akpan, Jason Lowe & Danny Guthrie, however despite Rovers acting quickly in the transfer window to bring in Peter Whittingham, Richie Smallwood, Bradley Dack & Ben Gladwin, who can all competently play in the centre of the park, the Rovers boss seems intent on increasing his squad's depth, especially in terms of a defensive minded midfielder, which may prove to be extremely vital, once the season is in full flow with the potential of encountering injuries and suspensions.
Tony Mowbray, of course, will be wanting to pack his squad with League One experience, as he has already done with the signings of Smallwood, Dack & Gladwin, who have all played a significant number of games in the third tier. With Mowbray's tactical mind-set favouring the 5-2-2-1, which Rovers fans have seen in action in the victory over Coventry & the loss at home to Doncaster, the manager may be more open to a change in tactic once he acquires the midfielder he's been tracking.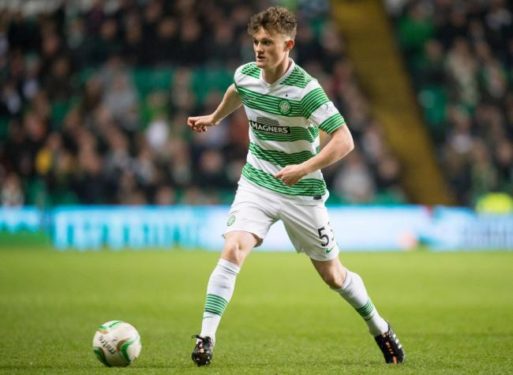 The first midfielder that has been reported to be on Rovers' radar is the 21-year old Celtic midfielder Liam Henderson. The Livingston-born midfielder is capable of playing anywhere in midfield, whether that being on the wing or in a holding role. Henderson has been at Celtic since the age of 12 and had been playing in their development squad up until the 2013/14 season, when he was promoted to the first team for preseason.
He has been out on loan twice during his time with The Bhoys, with his first spell being at Norwegian Champions, Rosenborg BK, in 2015, where he only made 9 appearances, all off the bench for the Norwegian side in which he grabbed 3 goals, two in the same game.  His second loan spell, which took place the season before last, was at Hibernian, who were playing in the Scottish Championship at the time. This loan spell was a lot more successful for the 21-year old as he helped Hibs win the Scottish Cup for the third time in their history.
Henderson managed 49 appearances, notching up a very impressive 6 goals and 16 assists in all competitions for Hibernian. These stats are very encouraging signs for the Rovers fans as it is clear to see that the 21-year old knows where the back of the net is, in addition to knowing when to play the right ball to a teammate through on goal.
In addition to his stats away from Celtic Park, his record for the Hoops is also relatively impressive, due to the difference in quality between the Scottish Premiership & Championship. For Celtic, Henderson has racked up 36 appearances, 3 goals and 2 assists, which isn't a bad record for a player that has spent a majority of his career as a second half substitute when the game has already been wrapped up. Furthermore, Henderson has also played in the Champions League as well as the Europa League, with all of his appearances coming from the bench. Furthermore, he also has a Europa League assist against Inter Milan to his name.
With Henderson and his club seeing the players' future at Celtic Park, it would be incredibly difficult for Rovers to purchase the player, however as a result of Celtic having a packed midfielder already, Celtic will probably be willing to part with the player temporarily – as has been the reports from many news outlets – in order for him to ply his trade in a more competitive and physical league, which would help improve the player both mentally and physically.
Additionally, as Mowbray would have come across the player in the development squad during the 53-year olds time in charge of Celtic, this move seems like it satisfies all parties. This is a signing that would allow Rovers to rotate between a few formations, as well as if needed, play Henderson in a deeper role, despite him primarily being more of an attack-minded player.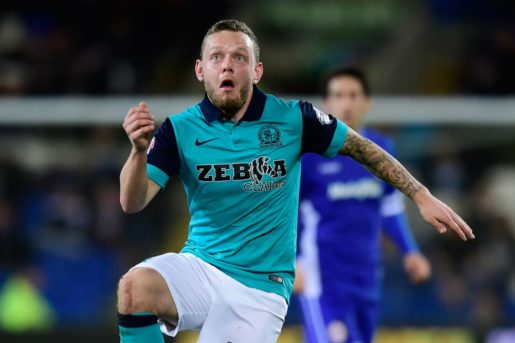 A second player that Rovers should be moving to acquire is one who is very familiar with the club having had a spell on loan at Ewood Park in 2014-15 before returning to his parent club at the end of the loan spell. Tough tackling midfielder Jay Spearing would fit perfectly into Tony Mowbray's side.
The former Liverpool midfielder joined the Blues on a 6 month loan in January 2015 under Gary Bowyer when the Blues were mounting for a late push towards the Championship playoffs. However the Wallasey-born midfielder would definitely fill the criteria set earlier on in the article; "a defensive minded midfielder for squad depth". The 28-year old rejected an offer of a new deal from Bolton Wanderers in July and with Spearing holding years of experience, at Premier League, Championship & League One level – as well as helping Bolton get promoted to the Championship last season – this is a deal which the Rovers boss should be trying to secure before a Championship team enters the running.
Despite Spearing making several appearances for Liverpool in the Champions League & Europa League, his career failed to hit its' expected heights and he was subsequently shipped out to Bolton for a fee of £3m. The midfielder then became a fan favourite as he worked his way up-to becoming club captain in 2014. In terms of stats going forward, for a player that has predominantly found himself either in the holding role or in the centre of the park with a partner, his goal record is a decent one, as he totalled 11 goals in the Championship – including one for Rovers in a 3-0 victory away at Elland Road – which added to 18 assists – also including one for Rovers – makes Spearing's Championship record a very positive one for a player with such a defensive mind-set.
In addition to Spearing's Championship record, his League One record – which is more important at this current moment – is also quite formidable, as during his one and only season in England's third tier, the midfielder notched 3 goals & 6 assists in 37 games for The Trotters as they made an instant return to the Championship, a feat Rovers will be hoping to achieve. As well as his respectable goal & assist ratio, Spearing also has a very clean disciplinary record in terms of sending's off, with the midfielder only racking up one 2 red cards in his career, two yellows whilst playing for Bolton in 2015-16 and a straight red whilst playing for Liverpool in the Premier League in 2011.
A potential fault within the deal could be Spearing's wages, which seems ironic considering he was just at Bolton who had financial struggles of their own. However the former Leicester loanee could potentially ask for up-to (or over) £10,000 per week, which for a League One club, is a lot of money, especially on a rotational central midfielder.
Nevertheless, if the two parties could come to some sort of mutual agreement in terms of wages at around 5-7k a week, there would be no reason why the deal could not become a reality, allowing Mowbray to capture a solid, consistent midfielder for rotation.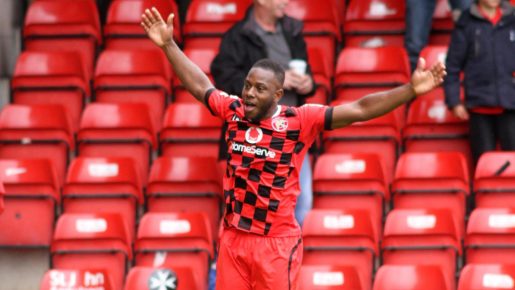 A third target that Rovers should consider offering a deal to, is former Coventry & Walsall midfielder Franck Moussa, who left the Bescot Stadium at the end of last season on a free transfer in order to try and secure a contract with a 'more reputable' side and that would certainly be achieved if he was to sign for the Blues on a free.
The 28-year old midfielder has the ability to play anywhere in midfield as well as the ability to be used as an attacking winger. His versatility was shown last season for Walsall as – despite making 22 appearances last season – he was never fixed to a specific position, with his best return coming from the left winger position, as he notched up 2 goals and one assist from his 5 games out wide. However these stats shouldn't discourage any Rovers fans, due to them only being his 2016-17 tally. When looking at his career stats, Moussa has been far more imposing at both Championship & League One level. During his time at Coventry from 2012 to 2014 in League One, he made 92 appearances in all competitions, scoring 21 times and assisting 10, which for a player who predominantly plied his trade as a left midfielder at the Sky Blues, is a very impressive record.
Unfortunately for the former Leicester player, he hasn't been able to establish himself at one club in order for him to portray his full array of talents, which has caused him to become a bit of a journeyman who shows glimpses of what he's capable of wherever he goes. This is why Rovers should take a chance on him, as he would provide the squad depth that Tony Mowbray craves, but Moussa would also be able to resurrect his career on a more consistent basis, as judging by his stats over the past couple of years, he has been unable to put his stamp on a certain position and consistently remain in a starting eleven.
In spite of this, Moussa has shown that he possess the quality to play at both Championship & League One level as seen by his statistics at Coventry. His stats in the Championship, in which he played there for Charlton, Doncaster, Southend & Leicester aren't that poor, with a total of 4 goals and 2 assists in 46 games. These stats – which include substitute appearances over a number of years – show a return that most midfielders would expect to get over the course of one season. However, one thing that can be noted is that during his time in the Championship, he predominantly played as an attacking midfielder, behind strikers.
This contrasts his statistics in League One – where he played for Southend, Chesterfield, Coventry & Walsall; making a lot more appearances in the process – as the Belgian notched up a total of 196 appearances – including substitute appearances – with 33 of them coming from the left side of midfield, whilst 25 of them came operating as a traditional central midfielder.
As a result, this leaves much to the debate about if Moussa would fit into the system that Mowbray is trying to implement and – if signed – whether the manager would play him as a central midfielder, which would force Moussa to adapt his game, or as more of an attacking outlet. Regardless, this signing would provide Rovers with depth in more than one position due to Moussa's versatility.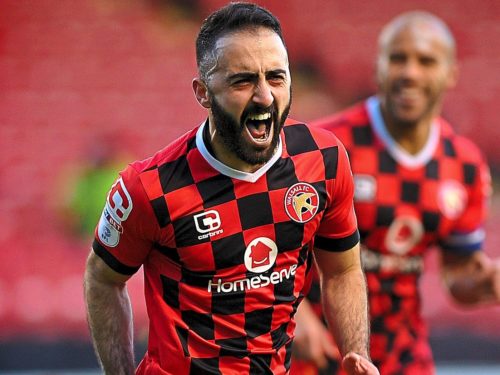 A final target Rovers should consider is somebody they have reportedly been tracking over the summer and was a former teammate of Franck Moussa at Walsall. The 'Turkish Messi' Erhun Oztumer.
The 5ft2in attacking midfielder signed for 'The Saddlers' in 2016 for around £150k from Peterborough United after an underwhelming spell with 'The Posh'. Despite mainly being an offensive player, Oztumer is able to play as a 'traditional' central midfielder however is more effective in a role behind the striker, which is a role that currently eludes the formation that Rovers seem intent on playing under Mowbray.
In terms of play style and statistics, Oztumer has a low centre of gravity which is aided by his height. This makes him fairly susceptible to fouls; however his main asset is his ability to strike the ball from long range with his free kicks and set pieces being one of his strengths, this subsequently goes hand in hand with the number of fouls he's bound to get over the course of a season.
In terms of statistics, the 2016-17 season just gone was one of Oztumer's most prolific seasons as a professional footballer as he grabbed 16 goals & 8 assists in 47 games for Walsall. With his ability to score goals, signing him would take the pressure off of strikers Danny Graham, Dominic Samuel & Marcus Antonsson to fire Rovers to victory and up the table.
In spite of this, Oztumer who scored over 60 goals from midfield in two years at non-league side Dulwich Hamlet from 2012 to 2014 would command a fee, unlike the 3 midfielders discussed above and due to his move to Walsall, they would probably want to double their money on the Turkish playmaker, especially after his good form in 2016-17. One advantage that Rovers may have in order to potentially secure a deal however, is that the former Peterborough man has entered the last year of his contract with Walsall, which expires at the end of the 2017-18 season, so there is a chance that Walsall will want to gain a fee for the 26-year old rather than letting him go for free at the end of his contract. This advantage would likely allow Rovers to acquire the player for a cut price deal.
In addition to Oztumer's role as an attacking midfielder, the Turk can also play in any forward area, including as a winger. This versatility may open up the door for Rovers to use him in many areas in case any injuries or suspensions would arise to first team players such as Whittingham or Bennett.
Although the deal is unlikely to happen as Tony Mowbray probably has more defensive targets in mind, especially after the abundance of attacking quality he brought in during pre-season, Oztumer is someone who the Rovers boss should still keep an eye on, mainly due to his contractual situation with the potential opportunity arising of Rovers being able to land the former Sivasspor man for a bargain price.